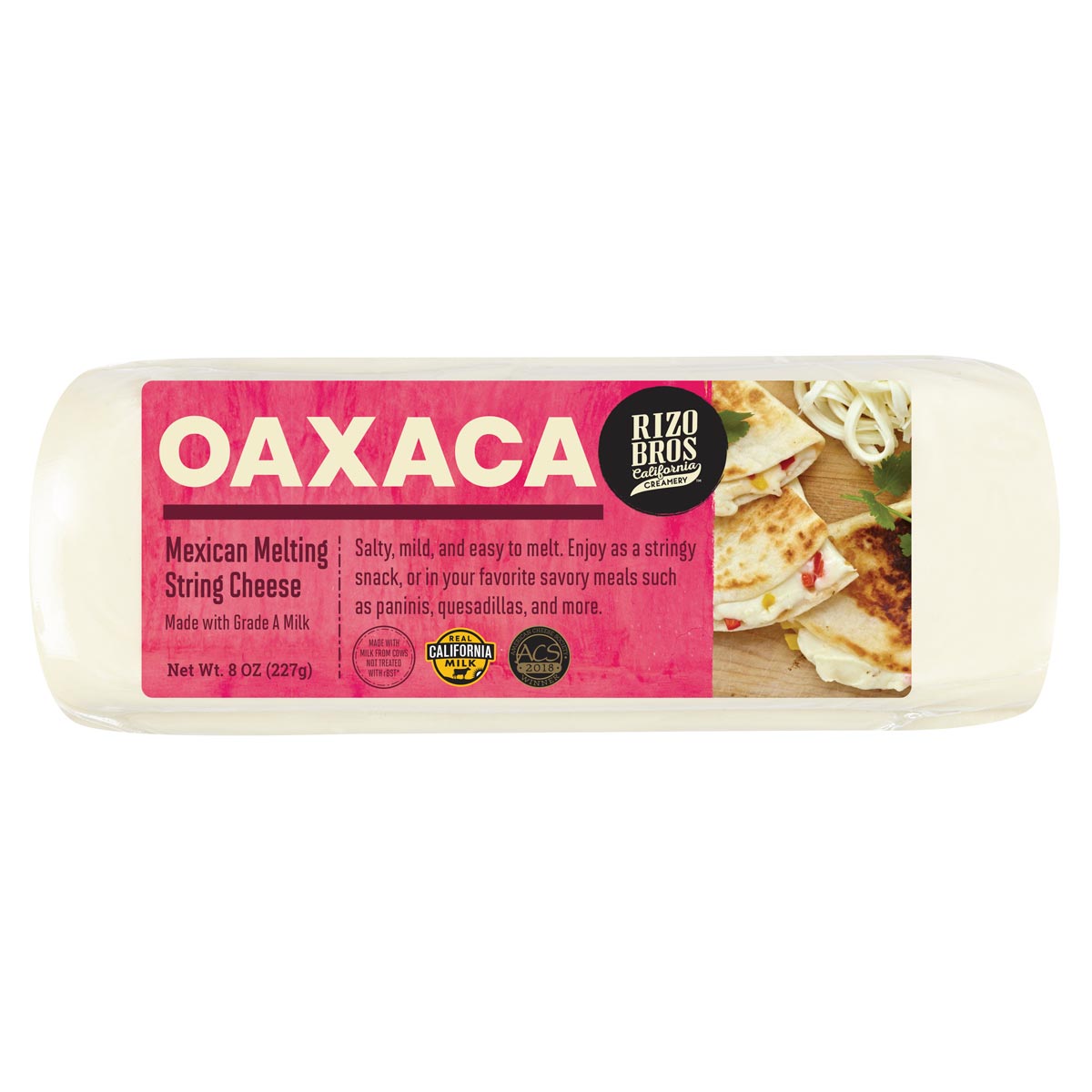 1 lb gold potatoes, scrubbed and diced
½ tsp paprika
½ tsp garlic powder
½ tsp onion powder
Generous pinch salt and pepper to taste
4 oz Rizo Bros Queso Oaxaca, shredded
10-12 corn tortillas
Avocado oil, to pan fry
Rizo Bros Cotija, to serve
Salsa, to serve
PREPARATION:
Add diced potatoes to a large pot and cover with water. Bring to a boil over medium heat, then reduce to a simmer. Cook until the potatoes are fork tender, about 10 minutes.
Drain the potatoes then transfer to a bowl. Let cool for 5 minutes. To the bowl, add the paprika, garlic powder, onion powder, salt and pepper. Mash the potatoes, mixing with the spices, until mostly smooth. Fold in the shredded cheese
Scoop about 2 tablespoons of the potato mixture into the center of one side of each tortilla and fold the other side over top.
Heat a large skillet over medium heat and add enough oil to coat a layer at the bottom of the pan. When the oil is hot, add a couple tacos to the skillet. Cook for about 2 minutes on each side, until golden and crispy. Remove with tongs and place on a towel lined plate. Continue with the remaining tacos.
Serve the tacos topped with grated cotija and desired sauces such as salsa and sour cream.
SHARE THIS RECIPE: