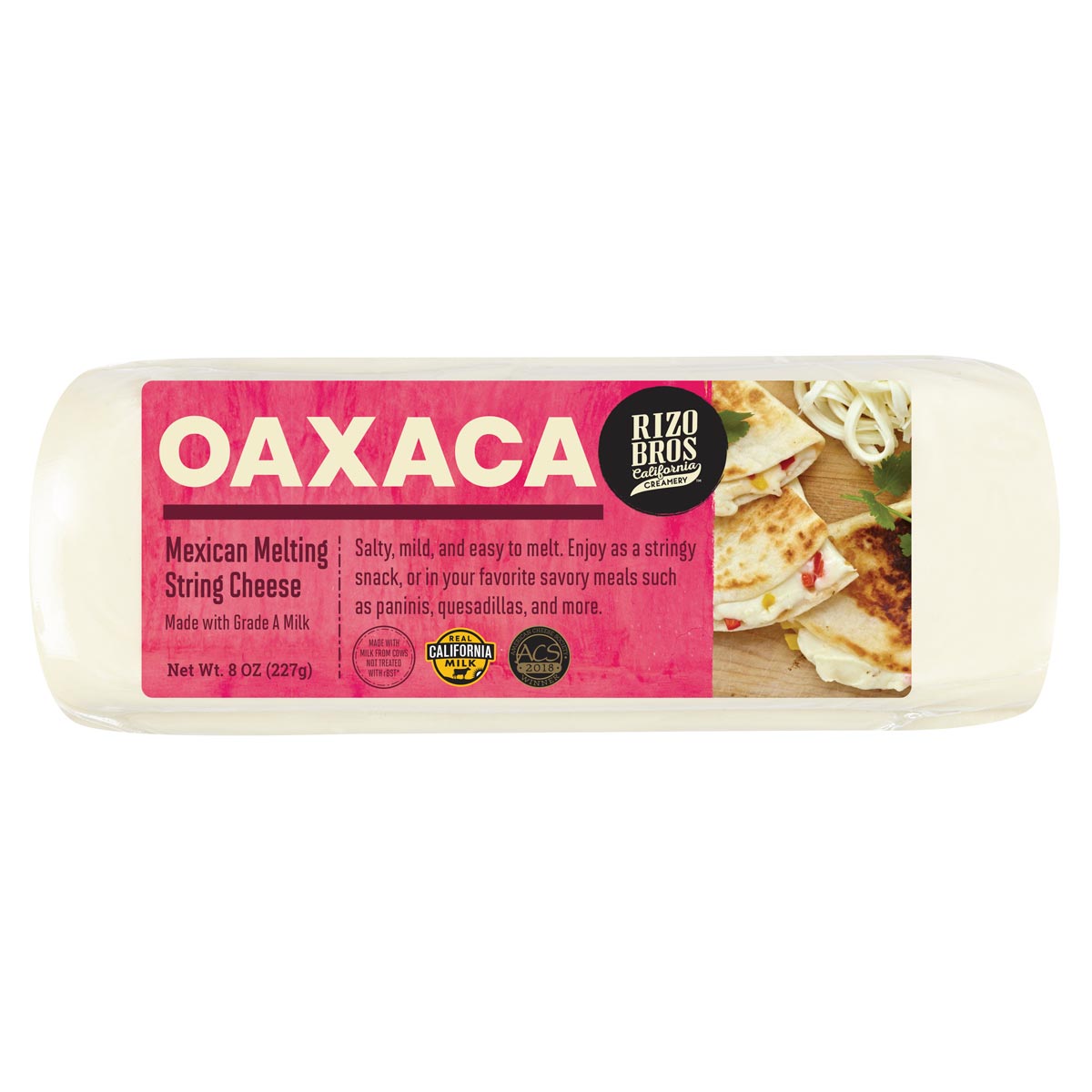 1 tbsp extra virgin olive oil, plus more to cook quesadillas
1 red bell pepper, finely diced
½ red onion, finely diced
½ tsp chili powder
½ tsp oregano
¼ tsp coriander
Pinch salt and pepper
6-8 medium flour tortillas
8 oz Rizo Bros Queso Oaxaca, shredded
PREPARATION:
Heat a large skillet over medium heat and add the oil. When the oil is hot, add the bell pepper, onion, and spices. Saute, stirring occasionally, until the onion is translucent, about 5-7 minutes. Remove from the skillet and set aside.
Add another 1 tsp or so of oil to the skillet. Place a tortilla in the skillet and top with shredded cheese and a couple spoonfuls of the sauteed peppers and onions. Place another tortilla on top. Cook for about 3 minutes or until the underside of the quesadilla is golden brown. Flip and continue cooking until both sides are golden and the cheese is melted.
Remove from the skillet. Add another 1 tsp oil or so to the skillet if needed and repeat with the remaining tortillas, cheese, and peppers and onions.
Use a large heart shaped cookie cutter to cut the 3-4 quesadillas into heart shapes. Serve for snacking with dips like sour cream, salsa, and guacamole!
SHARE THIS RECIPE: