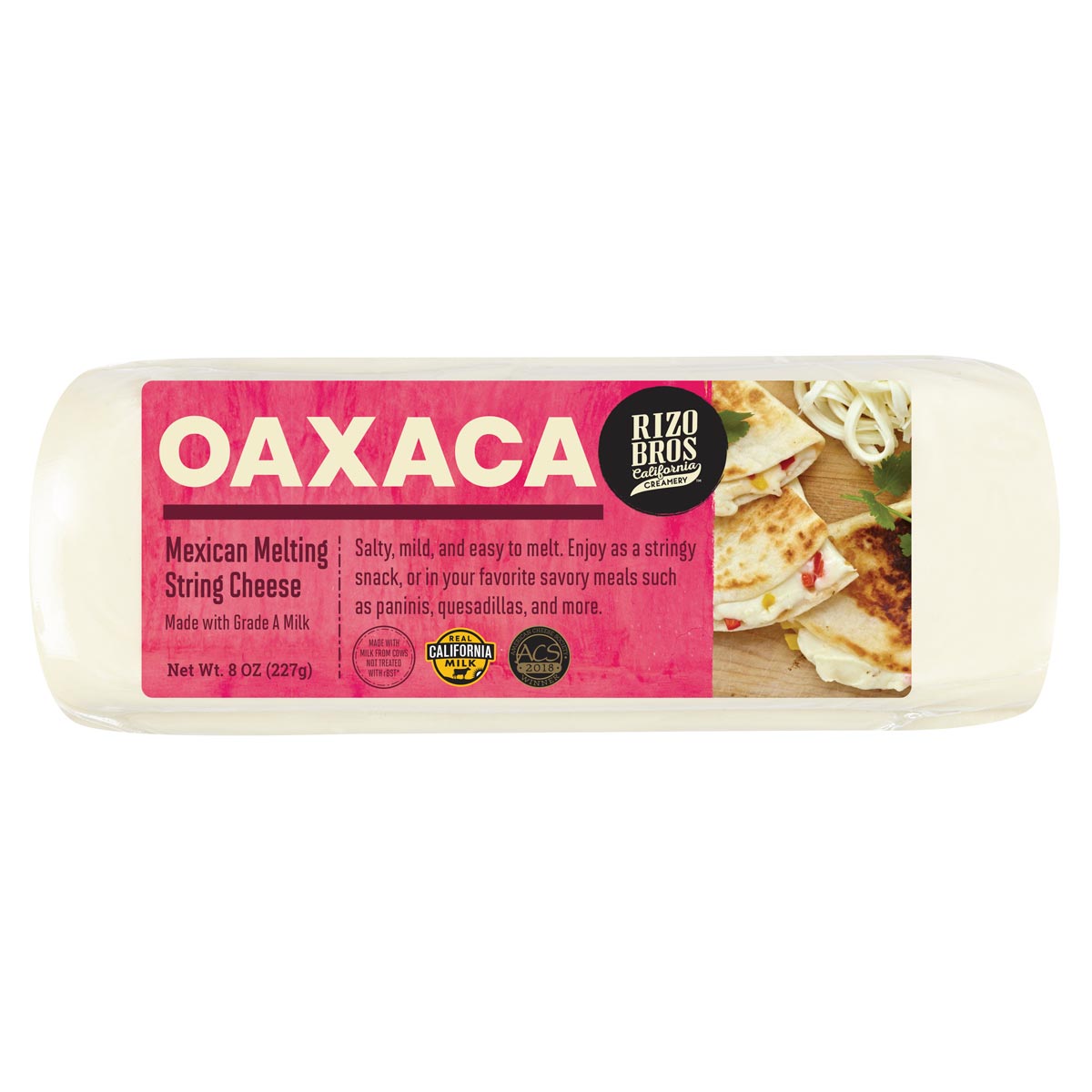 8 oz cream cheese, softened to room temperature
1 cup shredded Rizo Bros Queso Oaxaca, divided
¼ cup grated parmesan cheese
¼ cup sour cream
¼ cup mayonnaise
2 cloves garlic, grated
Pinch salt and ground black pepper
1 cup chopped spinach
1 cup jarred artichoke hearts, drained, chopped
Tortilla chips, to serve
PREPARATION:
Preheat the oven to 375 degrees Fahrenheit.
Mix together the cream cheese, ½ cup shredded oaxaca, parmesan, sour cream, mayonnaise, garlic, and a pinch of salt and pepper. Fold in the spinach and artichokes.
Spread the mixture evenly in a small baking dish and top with the remaining ½ cup shredded oaxaca.
Transfer to the oven and bake for about 15 minutes or until bubbly and the cheese is melted and browned.
Let cool for 5 minutes before serving with tortilla chips.
SHARE THIS RECIPE: