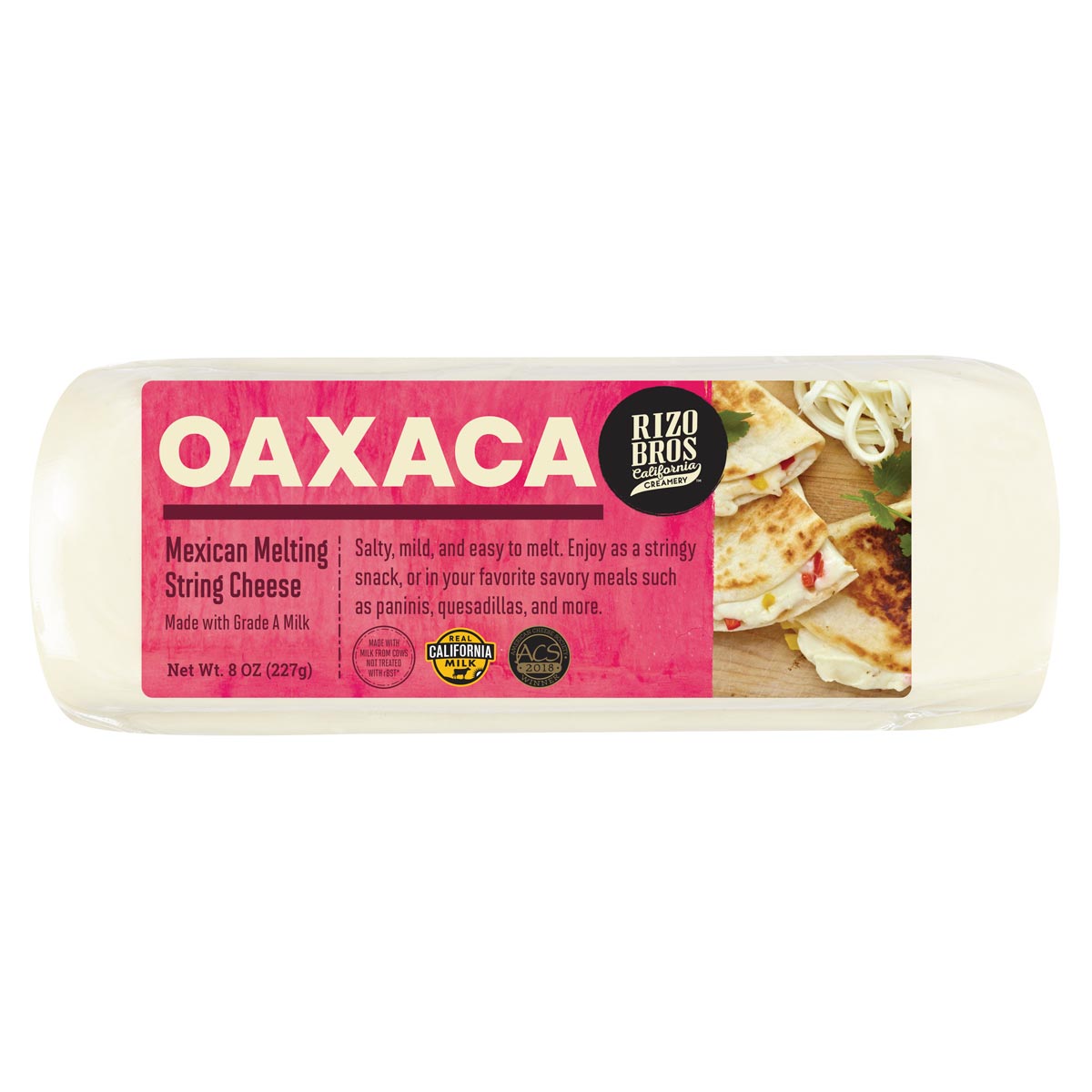 Ingredients
1 cup extra virgin olive oil
2 medium potatoes
1 small white onion, thinly sliced
8 eggs
Pinch salt and pepper
½ cup shredded Rizo Bros Queso Oaxaca
Chopped cilantro, to top
PREPARATION:
Heat a deep skillet over medium heat and add the oil. Allow the oil to heat for about 5 minutes. Meanwhile, peel and thinly slice the potatoes to about ¼ inch thick.
Test the heat of the oil by placing a potato slice in the oil. When it bubbles around the edges and sizzles, add the rest of the potatoes. Cook for about 5-8 minutes, until mostly fork tender. Remove the potatoes with a slotted spoon and set aside.
Add the sliced onion to the hot oil and fry, stirring occasionally, until mostly tender, about 5 minutes. Strain and reserve the oil. Add about 3 tbsp oil back to the pan and reduce the heat to medium low.
While the pan cools down a bit, beat the eggs with a pinch of salt and pepper and the shredded cheese. Add the potatoes and onion to the egg mixture and gently mix to combine and distribute all ingredients.
Pour the egg mixture into the pan, arranging the potatoes to lay flat and mostly submerged in the egg mixture. Cover and let cook over low to medium low heat for about 8 minutes or until the edges and bottom are set and fluffy and only a small amount of egg is still raw in the top center.
Gently slide the omelet out of the skillet onto a large plate or board. Carefully place the skillet over the flipped omelet and, using oven mitts, flip and invert the pan so the omelet is flipped. Continue cooking with the lid on for about 5 minutes or until a peek underneath the omelet reveals it is firm and cooked through.
Slide the omelet out onto a serving plate. Cut into slices like a pie, top with cilantro, and enjoy!
SHARE THIS RECIPE: