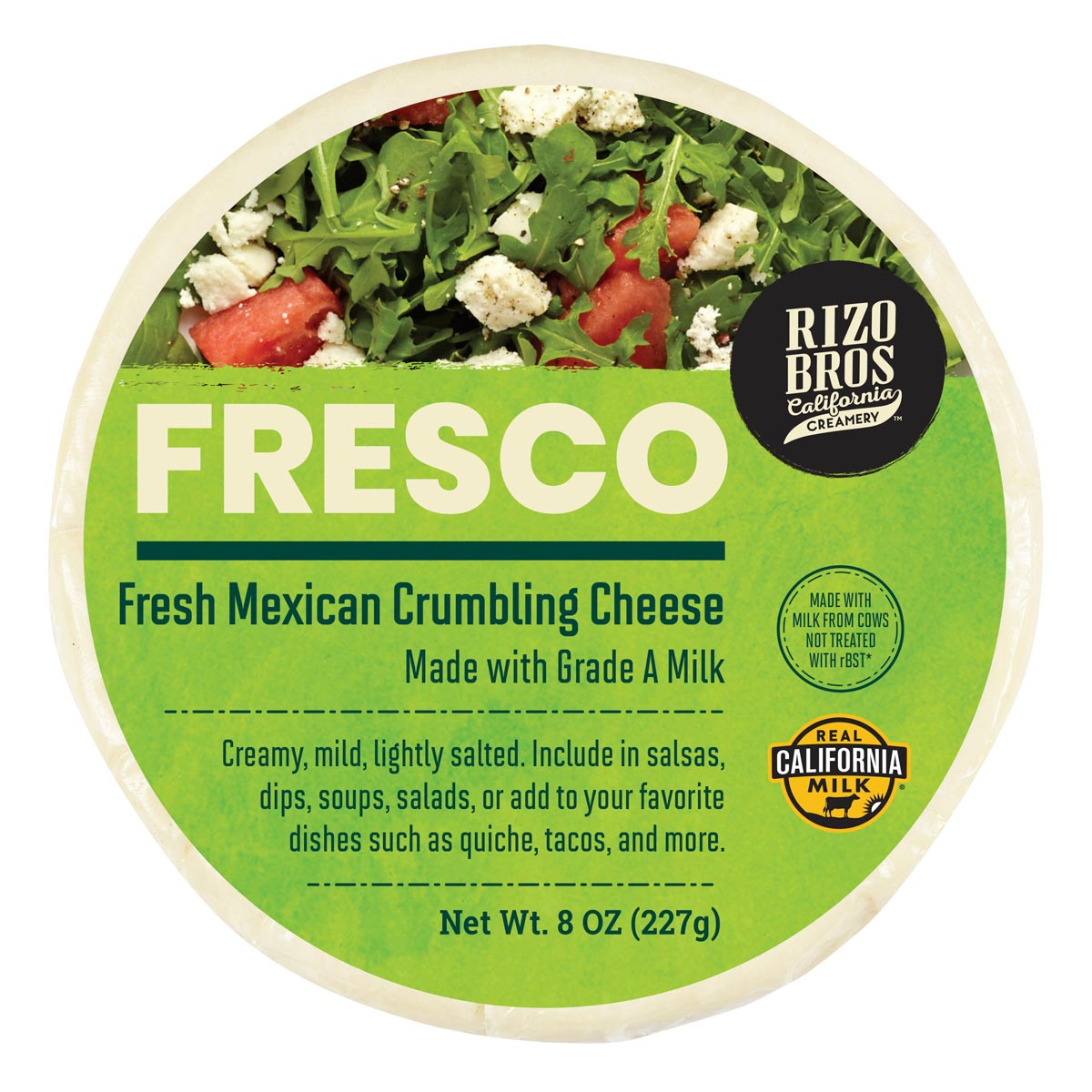 Ingredients:
½ Package Rizo Bros Queso Fresco
1 – 12 oz. Package Tortellini
1 Can Black Beans
1 – 1o oz Bag Frozen Corn
1/2 Red Onion (diced)
1 Jalapeno (optional)
12 Cherry Tomatoes (halved)
1 Bunch cilantro
2 Avocados (cubed)
3 Green Onions (chopped)
Cilantro Lime Dressing
Ingredients:
1 Bunch Cilantro
2 Avocados
1 Garlic Clove
2 Limes (juiced)
1 Tsp Agave or Honey
1/3 Cup Olive Oil
Salt and Pepper (to taste)
PREPARATION:
Instructions:
In a pot with salted water, cook tortellini according to package. Drain water and set aside.
In a food processor, add all the ingredients for the Cilantro Lime Dressing and blend, until smooth.
In a bowl, add cooked tortellini, cubed Rizo Bros Queso Fresco, drained black beans, thawed corn, diced red onion, diced jalapeno (optional), halved cherry tomatoes, chopped cilantro, avocados and green onions. Toss until combined.
Add Cilantro Lime Dressing and toss until well incorporated.
SHARE THIS RECIPE: