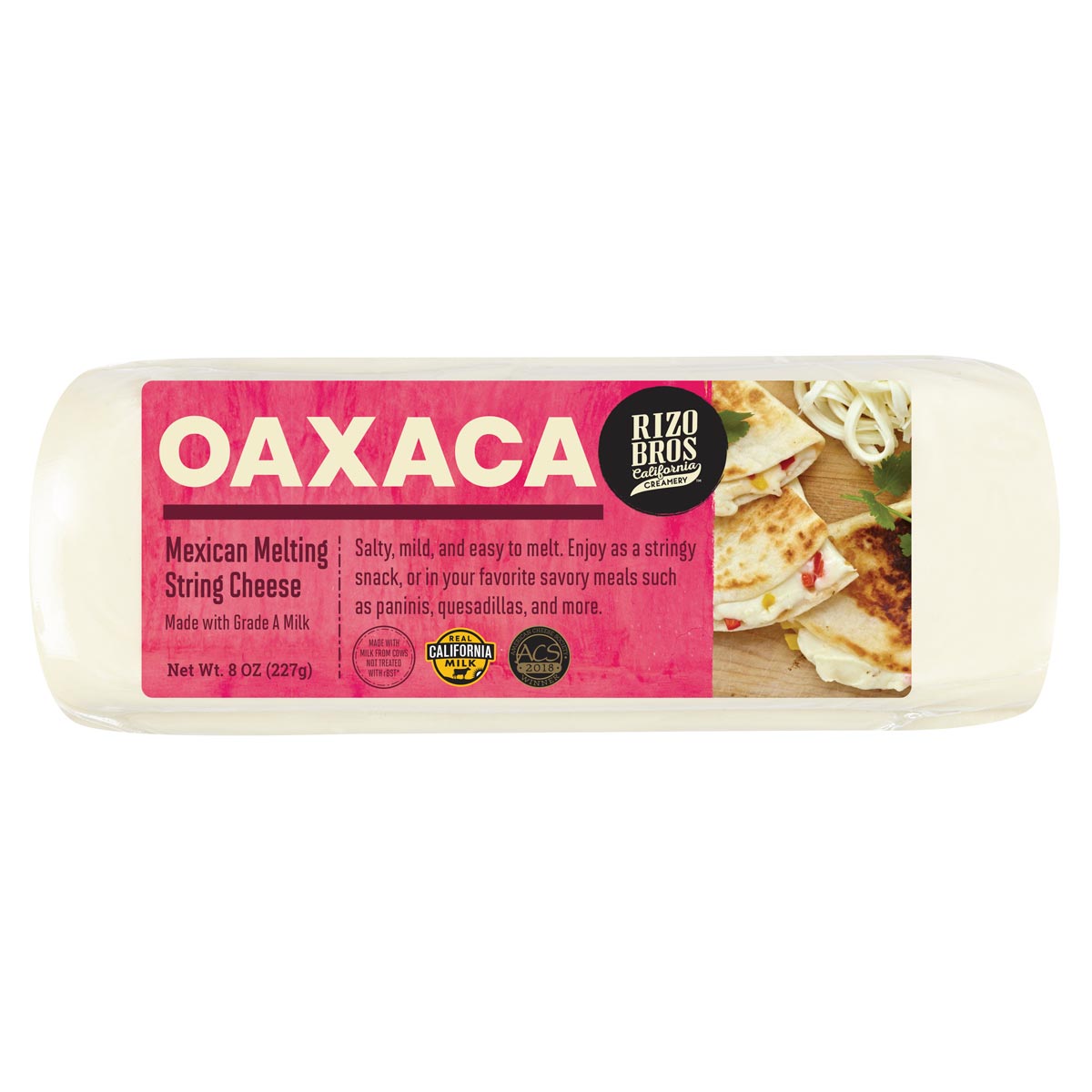 5 jalapeños, halved and deseeded
4 oz cream cheese, softened to room temperature
½ cup Rizo Bros Queso Oaxaca, shredded
½ tsp garlic powder
Pinch salt and pepper
4 oz crescent roll dough, about half of a standard package
1 egg, beaten with a splash of water
20 candy eyes
PREPARATION:
Preheat the oven to 375 degrees Fahrenheit and line a large baking sheet with parchment paper.
In a medium bowl, mix together the softened cream cheese, oaxaca, garlic powder, and a pinch of salt and pepper until well combined. Spread this mixture evenly into each jalapeño half and set aside.
Wrap the jalapeños in their mummy wrap: Lay the crescent roll dough out flat and cut one of the rectangles into thin ropes. Wrap 2-3 ropes of dough around each stuffed jalapeno half, leaving space at the top for the eyes.
Bake in the preheated oven for 12-15 mins or until the cheese is melted and the pastry is golden brown.
Immediately after baking, place two candy eyes on the top of the jalapeños.
SHARE THIS RECIPE: