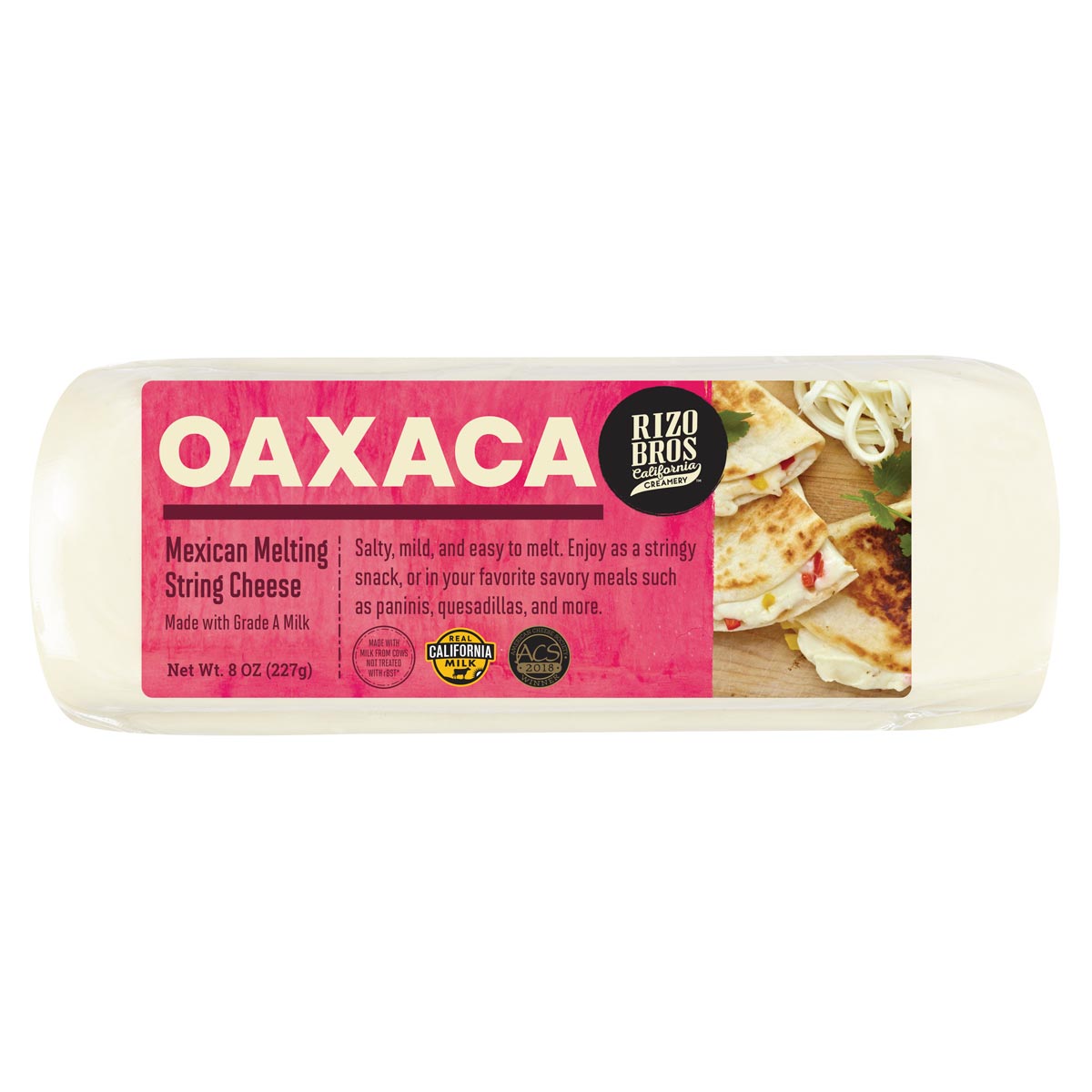 24 slices of Rizo Bros Oaxaca Cheese
6 cups Pre-made Masa
24 corn husks
1 (24 oz) can Green Chili (sliced)
3 cups Roasted Corn
6 cups Salsa Verde
Lime (garnish)
Jalapeno (garnish)
PREPARATION:
Take corn husk and with the pointed end facing away from you, spread a thin layer of masa on to the corn husk. We used blue corn, white corn masa works just as well. You want to make sure the masa is spread in an even amount and not too thick and not too thin.
Place piece of sliced green chili, Rizo Bros Oaxaca Cheese, 1 Tbsp roasted corn and 2 Tbsp salsa verde on to center of masa.
Fold edges of husk, in toward each other, so it's well sealed. Then fold pointed edge up toward the top open edge.
Wrap a thin piece of corn husk around the wrapped tamale and tie off, to secure from opening up.
Place filled tamales, with open end up, into a steamer basket that will fit into a large pot of water.
Once steam basket is full, place into boiling water and cover pot. Let tamales steam for approximately 60 minutes or until masa dough is cooked and pulls away cleanly from corn husk.
Serve warm with green salsa, jalapenos and lime wedge.
SHARE THIS RECIPE: