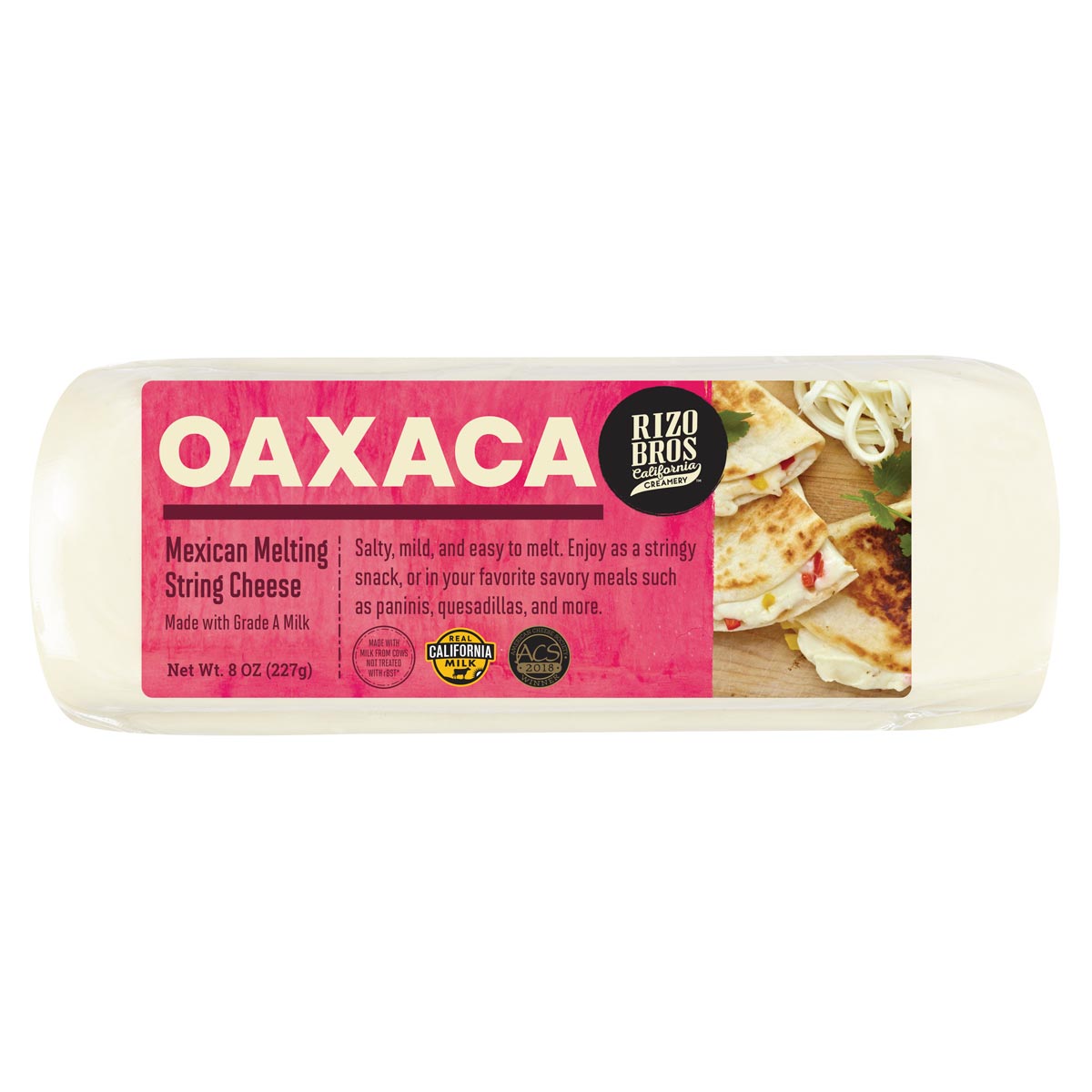 1 tbsp extra virgin olive oil
1 yellow onion, diced
2 jalapeños, minced
1 poblano, diced
3 garlic cloves, minced
1 tsp dried oregano
½ tsp cumin
½ tsp paprika
¼ tsp chili powder
Pinch salt and pepper
1, 15 oz can mild hatch chilies
2, 15 oz can hominy
1 lime, juiced
½ cup sour cream
1 cup shredded Rizo Bros Queso Oaxaca, divided
½ cup Rizo Bros Cotija, crumbled, divided
Chopped cilantro, to top
PREPARATION:
Preheat the oven to 400 degrees Fahrenheit.
Heat an oven safe skillet over medium heat and add the oil. When the oil is hot, add the onion, jalapeños, and poblanos. Sauté until tender, about 5 minutes.
Stir in the garlic and cook another 1-2 minutes, until no longer fragrant. Stir in the oregano, cumin, paprika, chili powder, salt, pepper, chiles, hominy, lime, sour cream, ½ cup Oaxaca, and ¼ cup Cotija. Simmer and cook 2-3 minutes to melt the cheese.
Top with the remaining Oaxaca and Cotija cheese. Transfer to the preheated oven and bake for 15-20 minutes or until the cheese on top is melted and browned in some spots.
Remove and let cool for 5-10 minutes before serving with chopped cilantro on top.
SHARE THIS RECIPE: