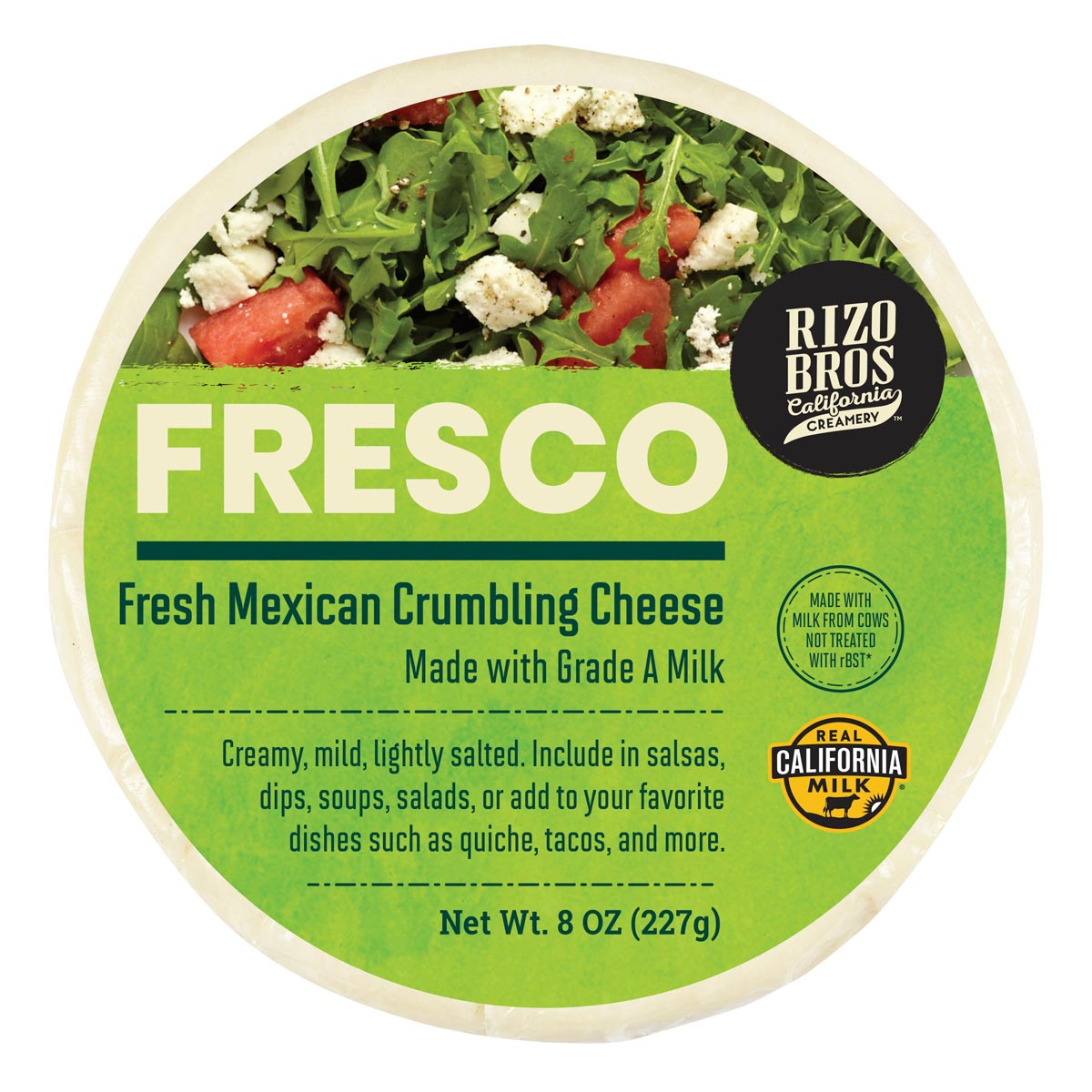 3 cups corn kernels
1 jalapeno, finely diced
½ cup red onion, finely diced
¼ cup cilantro, roughly chopped
2 tbsp lime juice
¼ tsp chili powder
½ tsp salt, or to taste
½ tsp ground black pepper
Rizo Bros Queso Fresco, crumbled, to top
Tortilla chips, to serve
PREPARATION:
In a large bowl, combine the corn, jalapeno, red onion, and cilantro. Add the lime juice, chili powder, salt, and pepper and toss to combine.
Serve with crumbled queso fresco on top and tortilla chips for dipping.
SHARE THIS RECIPE: