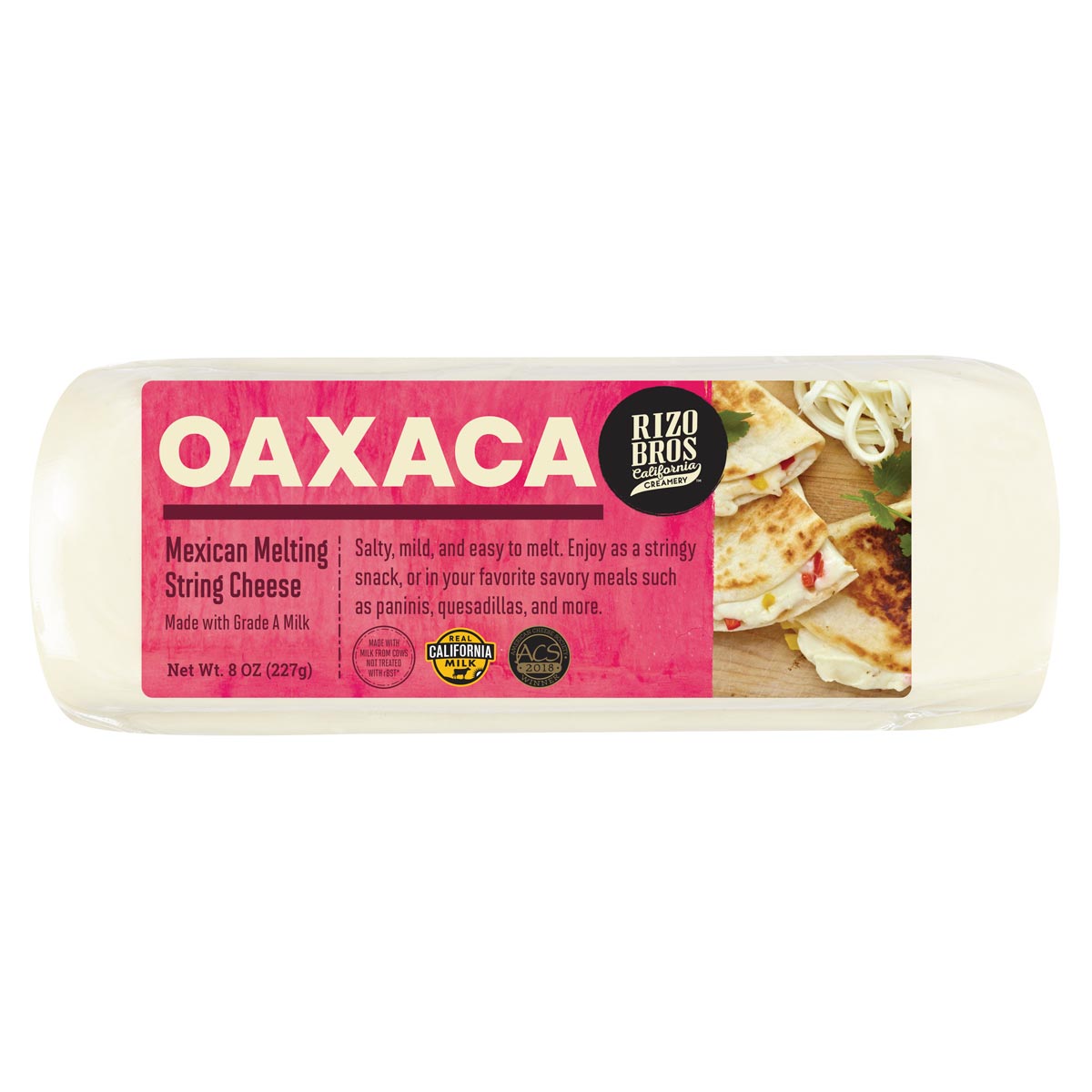 1 lb shredded chicken, about 2-3 cups
½ tsp garlic powder
½ tsp onion powder
Pinch salt and pepper
½ cup buffalo sauce
4 oz Rizo Bros Queso Oaxaca, shredded
10-12 small corn tortillas
Avocado oil, to pan fry
Desired toppings such as salsa, sour cream, and cilantro
PREPARATION:
In a medium bowl, mix together the shredded chicken, garlic powder, onion powder, and a pinch of salt and pepper. Add the buffalo sauce and oaxaca and mix to combine.
Heat the tortillas in a damp paper towel in the microwave to make them pliable. Spoon a couple spoonfuls of the chicken mixture into the center of each tortilla and roll up into a taquito.
Heat a medium, shallow skillet over medium heat and add enough oil to coat the bottom of the pan. When the oil is hot, place 3-4 taquitos, seam-side down, in the oil. (To test if the oil is hot, toss a piece of tortilla in the oil: If it bubbles up, it's hot.)
Pan fry the taquitos until golden brown on each side, rotating as it browns, about 4-5 minutes total. Set aside on a paper towel lined plate and repeat with the remaining taquitos.
Serve hot with toppings such as sour cream, salsa, and cilantro.
SHARE THIS RECIPE: