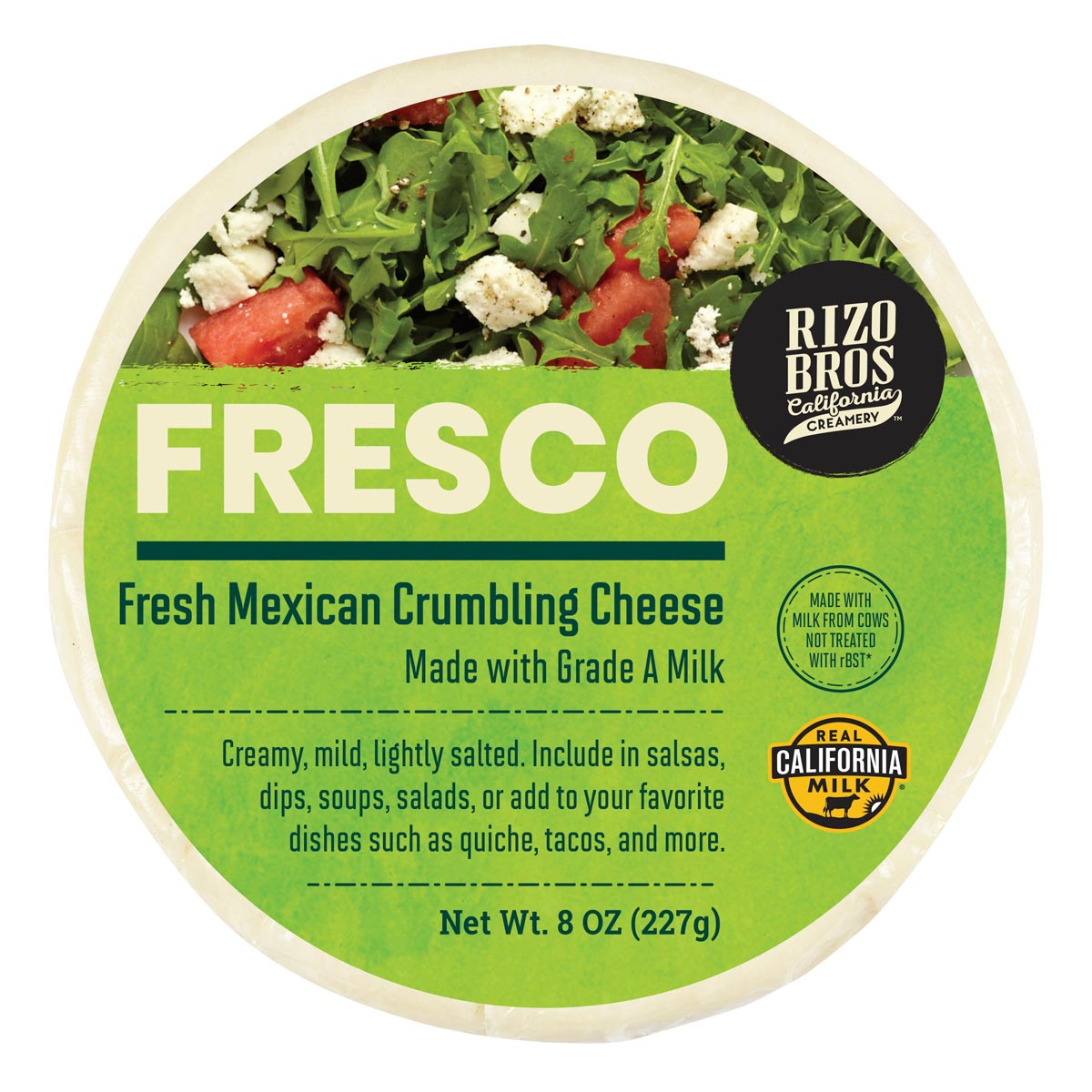 ⅓ cup Rizo Bros Queso Fresco (grated)
4 eggs
1 ½ cup Red Enchilada Sauce
4 cups Tortilla Chips
¼ cup Cilantro
¼ cup Red Onion
¼ cup Green Onion
Tomatoes (garnish)
Radish (garnish)
Jalapeno (garnish)
Avocado (garnish)
PREPARATION:
Toss tortilla chips into red enchilada sauce, until well coated. Place coated chips onto a serving dish of your choice.
Fry eggs, until whites are firm and yolk is still runny.
Place eggs on top of chips. Garnish with Rizo Bros Queso Fresco, tomatoes, radishes, cilantro, green onions, red onions, jalapeno and avocado (if desired).
SHARE THIS RECIPE: