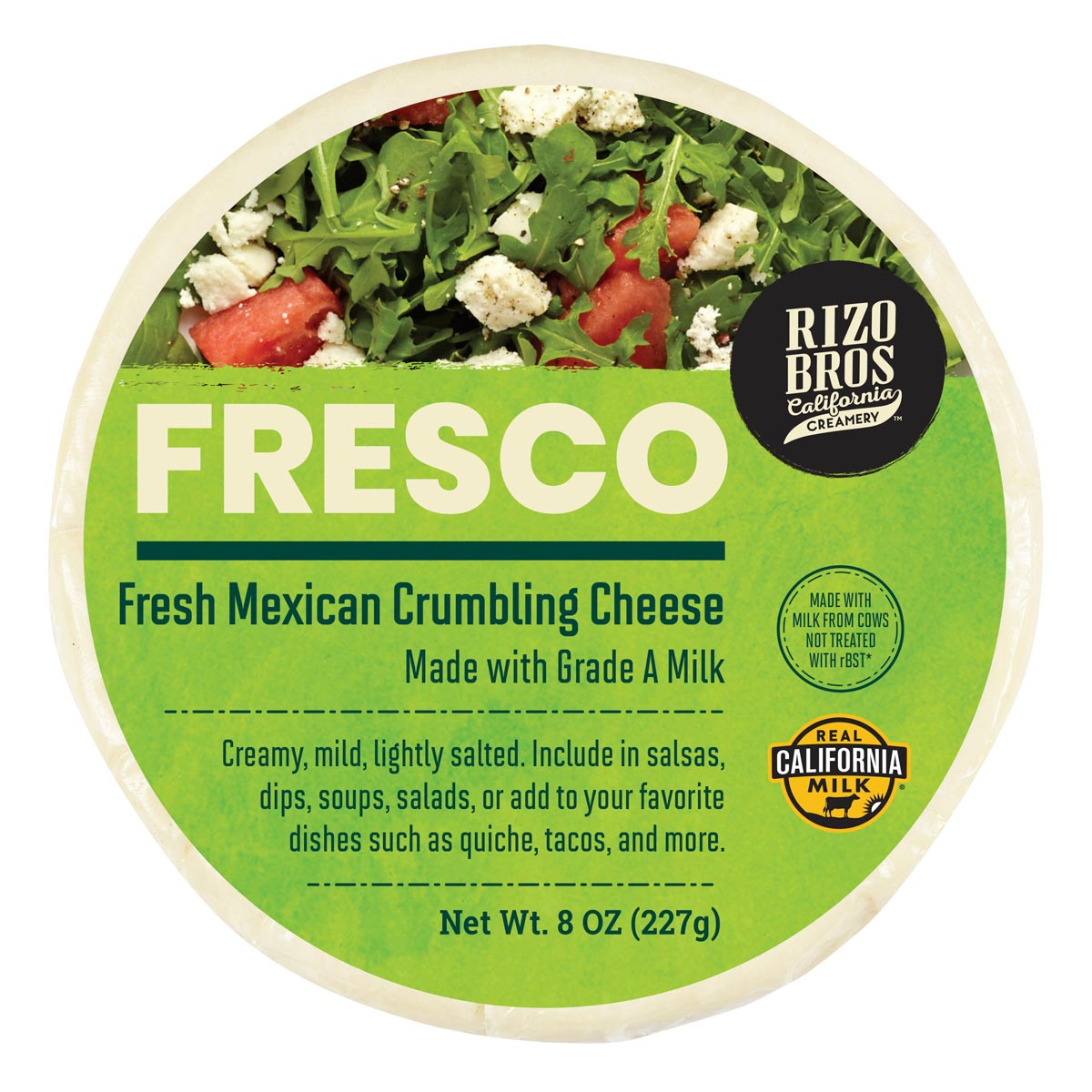 1 lb cooked shrimp, diced
½ cup red onion, finely chopped
¼ cup chopped cilantro
1 large tomato, finely chopped
1 cucumber, finely chopped
2 jalapeños, minced
1 tbsp extra virgin olive oil
½ cup lime juice
Juice of 1 large orange
Salt and pepper, to taste
2 large ripe avocados
Rizo Bros Queso Fresco, crumbled
PREPARATION:
To a large bowl, add the cooked shrimp, red onion, cilantro, tomato, jalapeño, and cucumber. Drizzle with the olive oil, orange juice, and lime juice. Season with salt and pepper.
Cut the avocados in half and remove the pits. Scoop out some of the center of each avocado half and dice, then add to the bowl with the shrimp. Mix well to combine.
Spoon the ceviche mixture into the avocado halves and sprinkle with crumbled queso fresco.
SHARE THIS RECIPE: