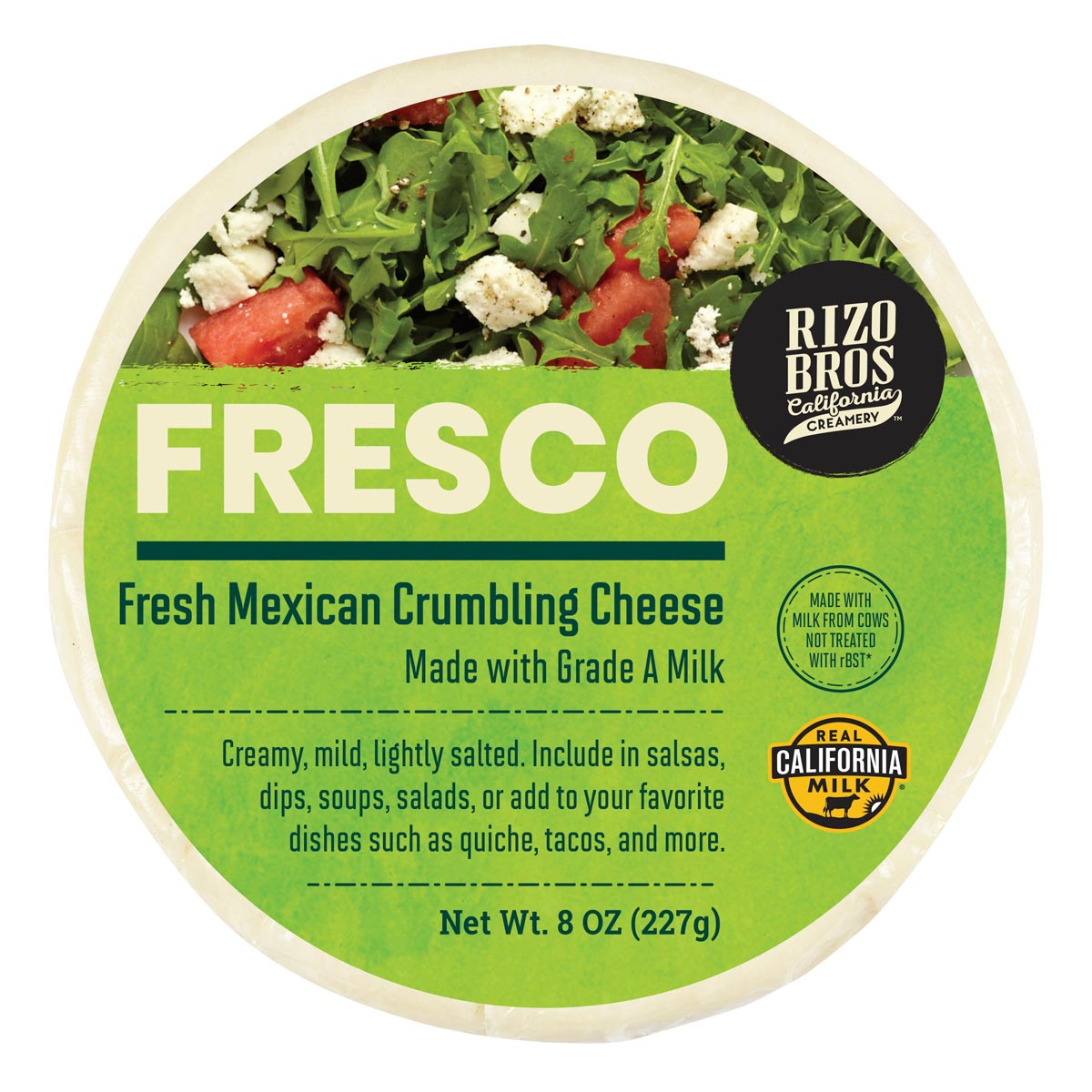 8-12 asparagus spears, depending on size
2 slices sourdough bread
1 avocado, sliced
1 tbsp extra virgin olive oil
1 tbsp fresh lemon juice
Salt and ground black pepper
Rizo Bros Queso Fresco, crumbled
1-2 tbsp finely chopped red onion
PREPARATION:
Use a vegetable peeler to shave the asparagus into ribbons.
Toast the slices of sourdough as desired. Top each with the sliced avocado then the shaved asparagus.
Drizzle with the olive oil and lemon juice. Add a generous pinch of salt and pepper, to taste. Top with the crumbled queso fresco and chopped red onion and enjoy!
SHARE THIS RECIPE: